Having had a few days to recover from the festivities its time reflect on a wonderful Lady Captain's Day. Norah gave all the ladies a day to remember with her fabulous prizes, not to mention all the extras like her lovely goody bags, the half-way refreshments in the gazebo, the afternoon tea and treats and the great entertainment in the evening. And let us not forget Lady Captain's family who worked so hard throughout the day to support the ladies and the Lady Captain.
A superb meal was laid on in the evening by Raymond, Una and staff and hopefully Liam and all the bar staff have recovered from the pressure of keeping the ladies well imbibed throughout the evening!
And so to the main business of the day, the competition itself. Ladies had been put to the test by the challenging weather conditions on this occasion was not rain and wind but bountiful sunshine.
RESULTS
Over all Winner Marie Celine Mc Auley 39 PTs.


BEST GROSS
Deirdre Savage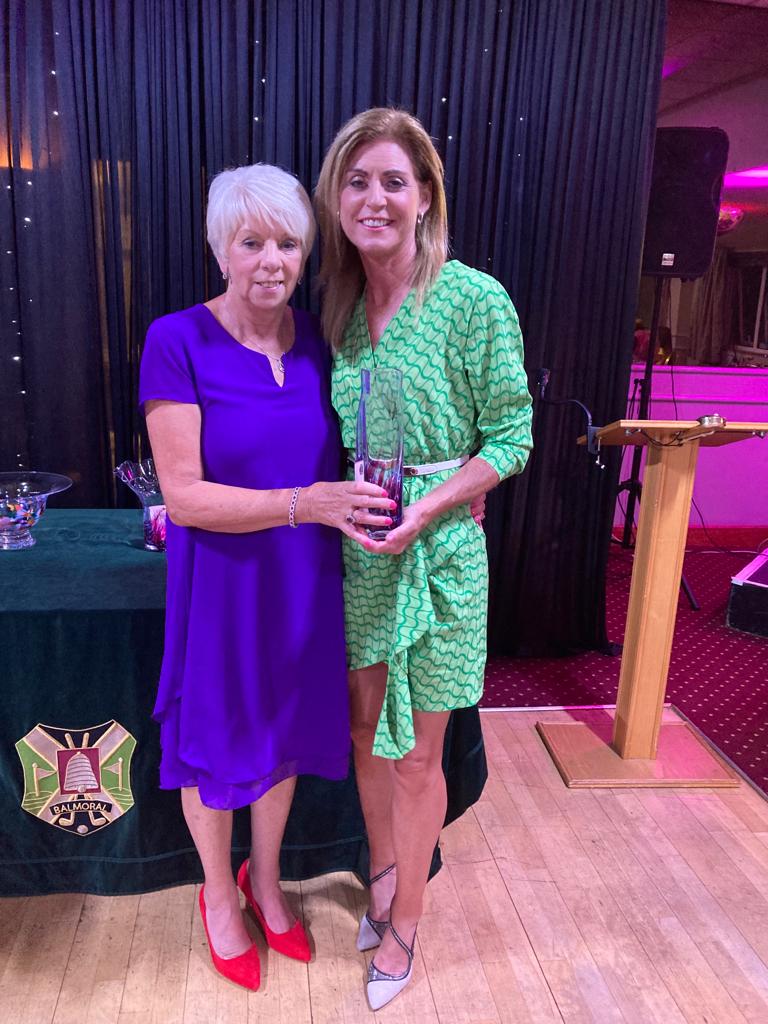 DIVISION 1
Joan Lenfesty

Siobhan Skates
DIVISION 2

Liz Cunningham
DIVISION 3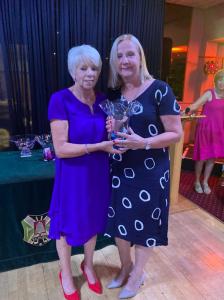 Julia Harris
FRONT 9
Michele Wilson
Margaret McGranaghan
BACK 9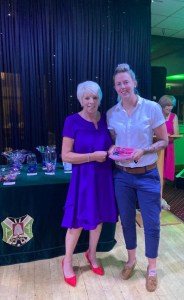 Tash Bamford
COMMITTEE PRIZE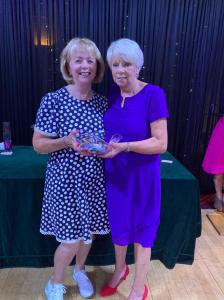 Anne Malone
PAST CAPTAIN'S PRIZE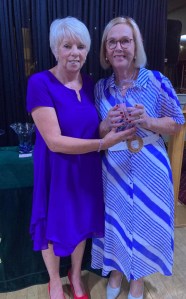 Eleanor ONeill
9 HOLE PRIZE
Pamela Oloan
NEW MEMBER'S PRIZE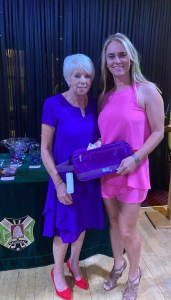 Ciara McKay
LONGEST DRIVE (6th)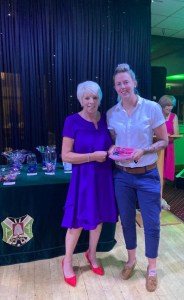 Tash Bamford
NEAREST THE PIN (14th)
Catherine Bligh
LADY CAPTAIN'S SHOOT OUT
Ciara McKay
TWO's
Bernie McNally, Nuala Flanagan, Siobhan Skates, Catherine Bligh
LADY CAPTAIN'S PRIZE FOR THE MEN

Matthew McKenna
JUVENILE GIRL'S PRIZE

Heidi Seeds
JUVENILE BOY'S PRIZE

Adam Murray