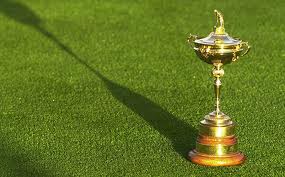 One unique claim to fame by the club is its Ryder Cup quartet. It is unlikely that few, if any clubs, can claim an association with four Ryder Cup players, certainly on this side of the Atlantic.
Along with Fred Daly, the quartet is made up of David Feherty, Eddie Polland and Norman Drew…
David Feherty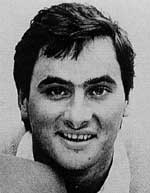 The son of a Bangor travel agent, David is one of the game's true characters with a sparkling wit and a ready quip for any situation. He also trained as an opera singer before turning to golf and winning his professional's card in 1979 and has notched up five European Tour victories as well as captaining Ireland to victory in the 1990 Alfred Dunhill Cup and playing in the 1991 Ryder Cup at Kiawah Island when he defeated Payne Stewart in the singles. David also commentates for American television, and is noted for his witty remarks about the game.
European Tour Wins
Italian Open (1986)
Bell's Scottish Open (1986)
BMW International Open (1989)
Credit Lyonnais Cannes Open (1991)
Iberia Madrid Open (1992)
In 1990 David was 8th in the European Order of Merit
Ryder Cup Record
1991 – Won 1, Lost 1, Halved 1
Eddie Polland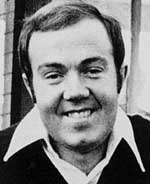 An assistant at Balmoral under Fred Daly during the late 60s and early 70s, Eddie went on to emulate his mentor both by winning the British Matchplay Championship in 1975, and representing Great Britain & Ireland at the 1973 Ryder Cup. Eddie's Ryder Cup record of played two lost two was certainly disappointing, however this is qualified somewhat by the knowledge that for his debut Eddie was drawn against Jack Nicklaus and Arnold Palmer, both of them at the peak of their powers, and for his second match he again drew Jack Nicklaus and Arnold's 'substitut'", the reigning Open Champion Tom Weiskopf – so much for the luck of the Irish!
European Tour Wins
Parmeco Classic Tournament (1971)
Penfold Bournemouth Tournament (1973)
Sun Alliance Match Play Championship (1975)
Spanish Open (1976)
Benson & Hedges Spanish Open (1980)
In 1973 Eddie was 6th in the European Order of Merit
Ryder Cup Record
1973 – Won 0, Lost 2, Halved 0
Norman Drew
Norman was a juvenile at Balmoral where he honed his renowned short game. Norman played in the 1959 Ryder Cup at Peachtree in the U.S. and in the process he made history being the first player to gain representative honours at the Walker Cup, Ryder Cup and Canada (World) Cup level. Interestingly, Norman holds an unbeaten record in the Ryder Cup having drawn his only match against Doug Ford, who had won both the U.S. Open and the U.S. Masters. As the youngster of the team, Norman was sent out at number one, whereupon he delighted his captain and confounded the American by eagling the last hole to gain a very creditable half. Norman competed in the European Seniors tour between 1992 and 1996.
Ryder Cup Record
1959 – Won 0, Lost 0, Halved 1