Congratulations to our Mary McKenna Team who played the return leg of their match against Royal Portrush on Sunday. With a 4:1 deficit from their away match at Portrush, the team knew that they had an uphill battle but all were well up for the challenge.
After five matches the teams were all square with Balmoral having won four. One pairing from each team had to go into a play off and in a very tense and exciting encounter, the play off went to the 5th tie hole where Clare & Michele secured the win for Balmoral.
Well done to Team Captains Claire Donnelly & Hazel McKee.
Bernie McNally & Eithne Agnew
Clare McGourty & Michele Wilson
Anne Malone & Maura Toal
Hazel McKee & Gerry Kelly
Eleanor O'Neill & Emer Ewing
Balmoral will now play Royal County Down in the next round.
Images from Royal Portrush.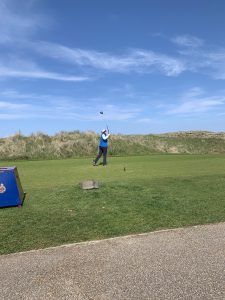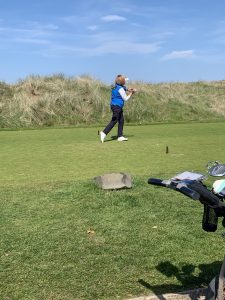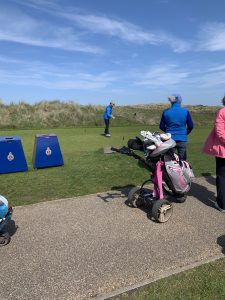 A